"And so, my fellow readers: ask not what free software can do for you -- ask what you can do for free software."
---
The homepage of Walter, dg9ep
Software
-
Guttenpodder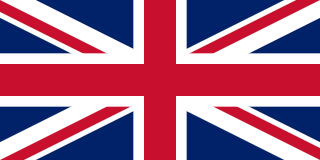 -
Geodaten
Populäre Irrtümer
(
Handy
,
Hacker
)
originelle Fußballstatistiken
Jetdaten
Kuriose Briefe 1945
Führungen durch Düsseldorf
---
Well, this days everybody have got a homepage, so I ought to have one too.

Since I'am not a native english speaker, my english is very poor. And of cause my pages in german are always more recent. But I have tried to dub my software pages, so everybody could understand and download the software, she is interessted in.

Don't worry, if ths pages apparently contains only german words, just try to scroll down...
---
I was born in .. in .. hmm, well I can't remember, I was a child at this time.

I am a radio amateur: dg9ep @ db0gos (Do not try to mail this way; it will never reach me. Everybody who knows me, knows the reason. :) ). I have collected a page of HAM-radio-links (~6k, german) and there is also a kind of FAQ in german for PGP and HAM-Radio(50k).

I produce some software just for fun. Despite the fact of my poor english, I did the german translations of two GNU-projects: GnuPG and sed.

And if you are looking for a smalltalk-professional, here he is! :-) And if you want to rent a Guru...

And, well I like Marx. I like their books ("Grouche and me", "Harpo speaks", "The Groucho-Letters/Philes" ...) and their movies (esp. "Duck Soup").

I do not like web-pages with heavy grafics (because content is more important than form) or many bells and whistles (see Markus Kuhn's article)

I do some juggling (up to only 4 pieces till now) and do like watching movies. Especially Duck Soup, "One, two, three" (by B.Wilder) and Blues Brothers.
I am a member of ADACOM e.V and at the Gerd Grollmaus Groller Glubb (GGGG) (~4k) (do not ask for a translation of THIS :) ).

... I've got a EMalt-Adress, a PGP-Public-Key and these people I see nearly every day...
---